Ayal Aboriginal Tours take you to Kakadu's major Aboriginal rock art sites. You will be guided through the stone galleries and learn about the area from a traditional Bininj and a Western scientific perspective. Learn how Aboriginal people used to live, hunt and gather and hear about the creation stories of this area.
Departure Details
Tours depart from Jabiru, from 01 May 2019 - 31 Oct 2019
Pick Up: 8:00am
Return: 2:00pm
Tour Duration: 6 hrs, max. Passengers: 12
What to bring
Solid walking shoes

Hat

Sunscreen

Insect repellent

Water
Tour Inclusions
Transport

Commentary

Cold water

Morning tea
Prices
Adults $220 | Children $99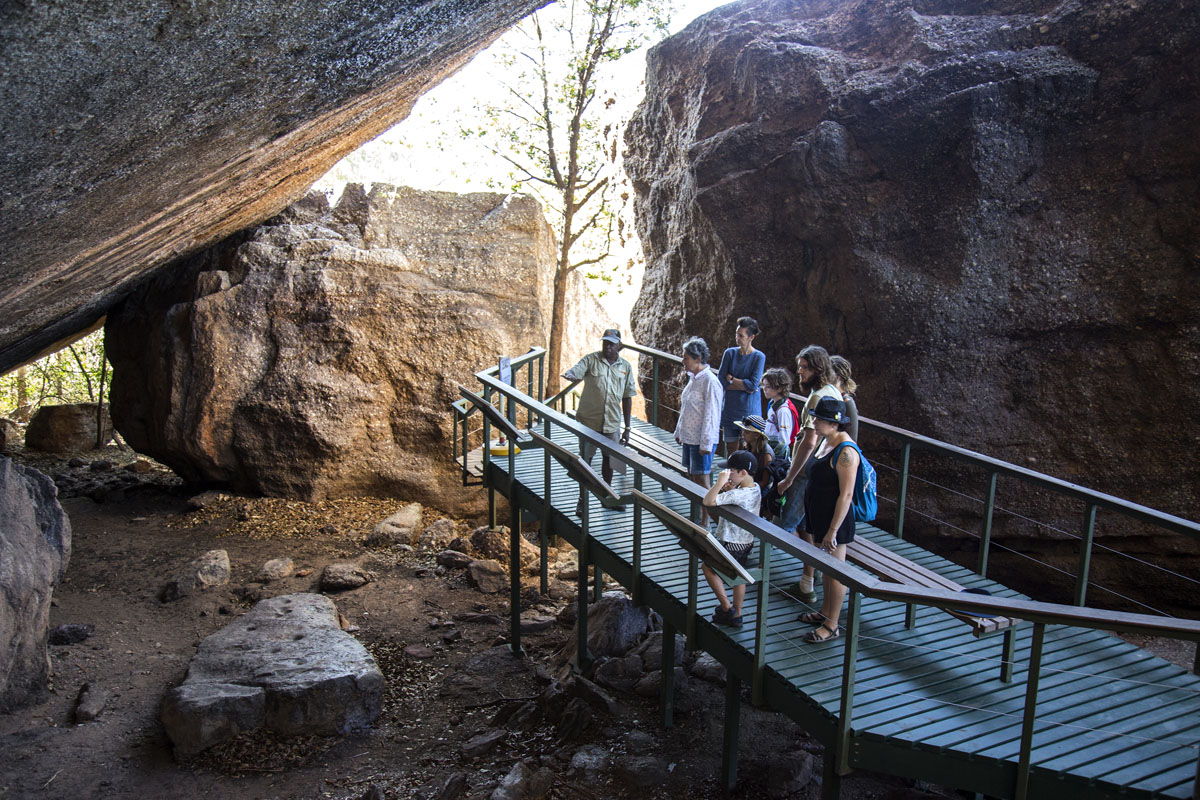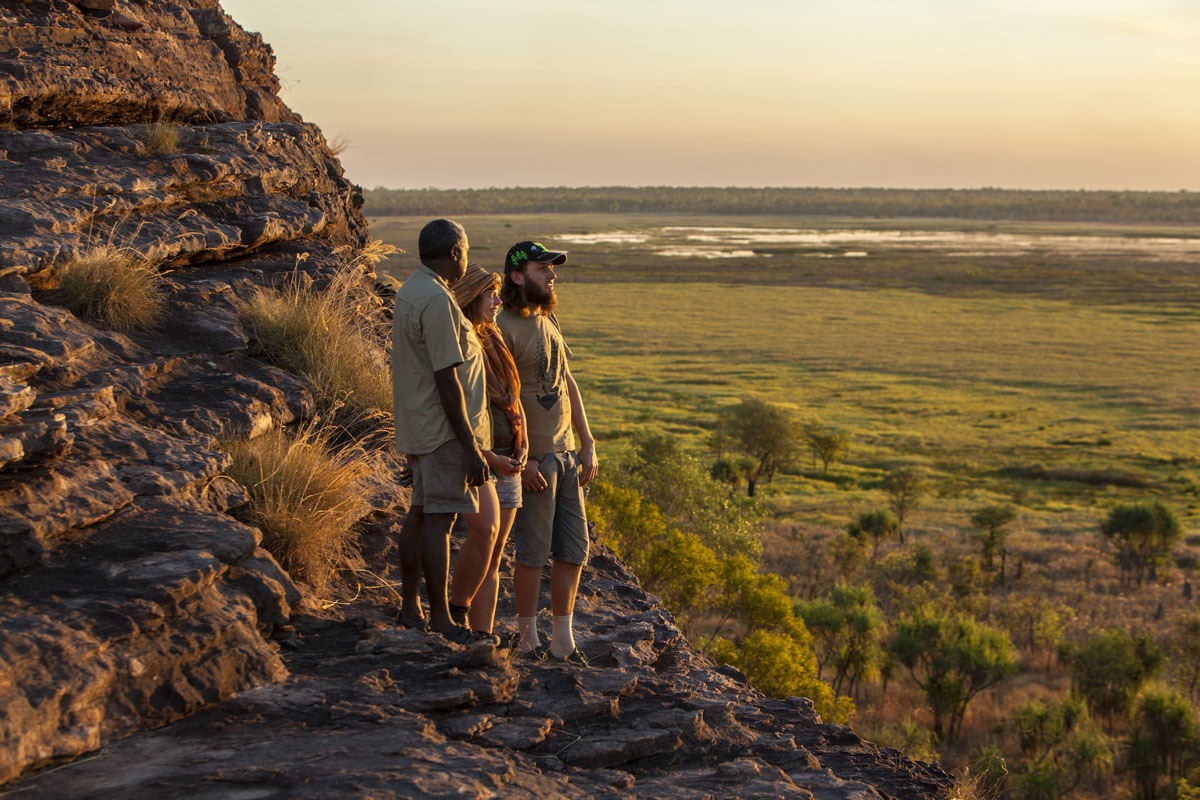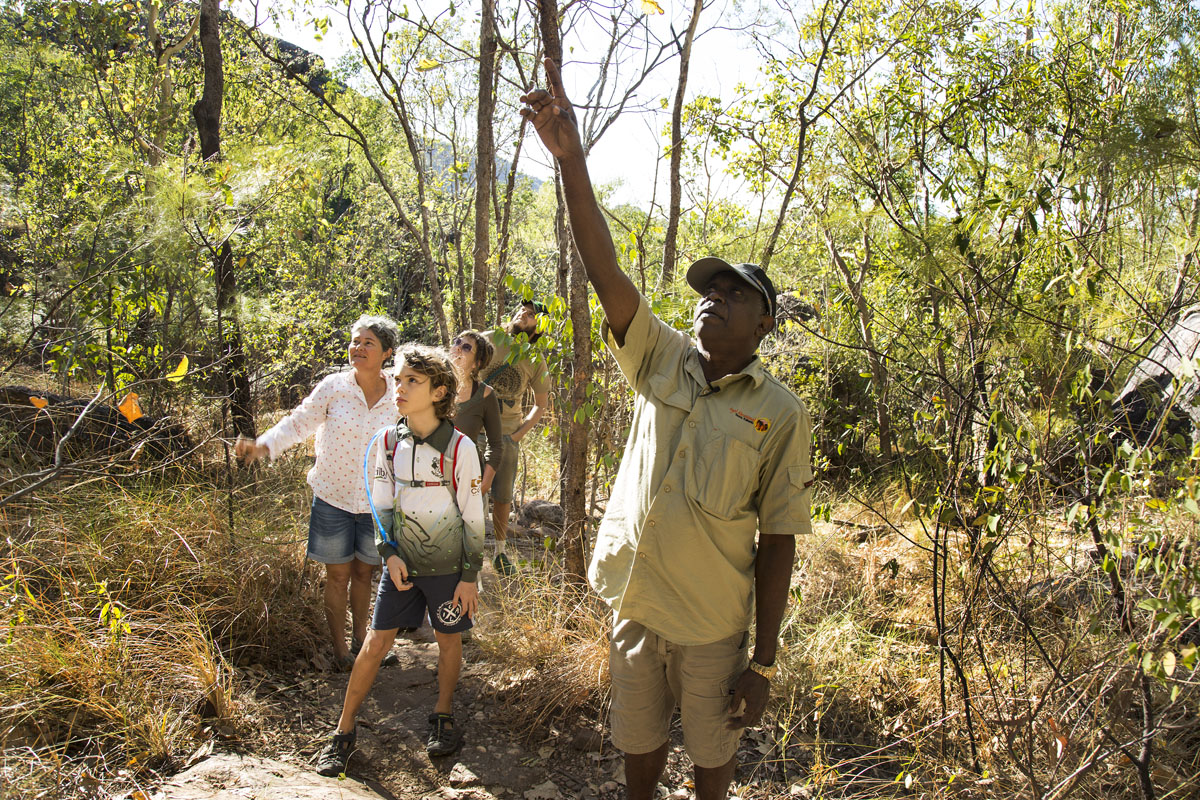 Ubirr Rock Art Gallery
Here Victor will guide you through the natural stone galleries and give you an insight into the Aboriginal culture associated with some of these intriguing works of art. How people lived, hunted and gathered.
The art here spans a vast period, from ancient times before the sea level rose to its present level right through to interaction between Aboriginal people and early European visitors.
You will see paintings of spirit characters and the famous x-ray art depicting the internal structure of some of the animals of this country.
Victor provides interpretation of the sites from both a traditional Bininj and a scientific perspective describing the geology and land forms of the region.
East Alligator River
Not far from Ubirr runs the East Alligator River, the border between Kakadu and Arnhem Land. Here we will enjoy morning tea overlooking the river and look out for Ginga, the salt water crocodile that lurks near the river crossing. There are many birds that inhabit the forest along the bank.
Nourlangie – Burrungkuy Rock Art Gallery
We travel south-west to the stunning rock escarpment of Nourlangie. Here the rock art speaks of over 20,000 years of Aboriginal occupation. We will walk around the gallery and Victor will share with you the extraordinary stories of the images that have been entrusted to him by the three caretaker Aboriginal clan groups of the region. We will explore the rock shelters and learn how Aboriginal people would live here during the wet and dry season.
Anbangbang Billabong
We will visit the Anbangbang Billabong to view the spectacular birdlife and the paper bark swamp. You will learn about the local aboriginal bushtucker and enjoy magnificent views of Nourlangie across the billabong.
Marrawuddi Art Gallery
We now head back to the Bowali Visitor Centre where you will find an interesting historical & geological display of Kakadu, a café for refreshments, locally made Aboriginal Art and books on Aboriginal Rock Art to browse through in the Aboriginal owned Marrawuddi Art Gallery before we return to Jabiru.
*tour prices exclude the Kakadu Park entry fee.